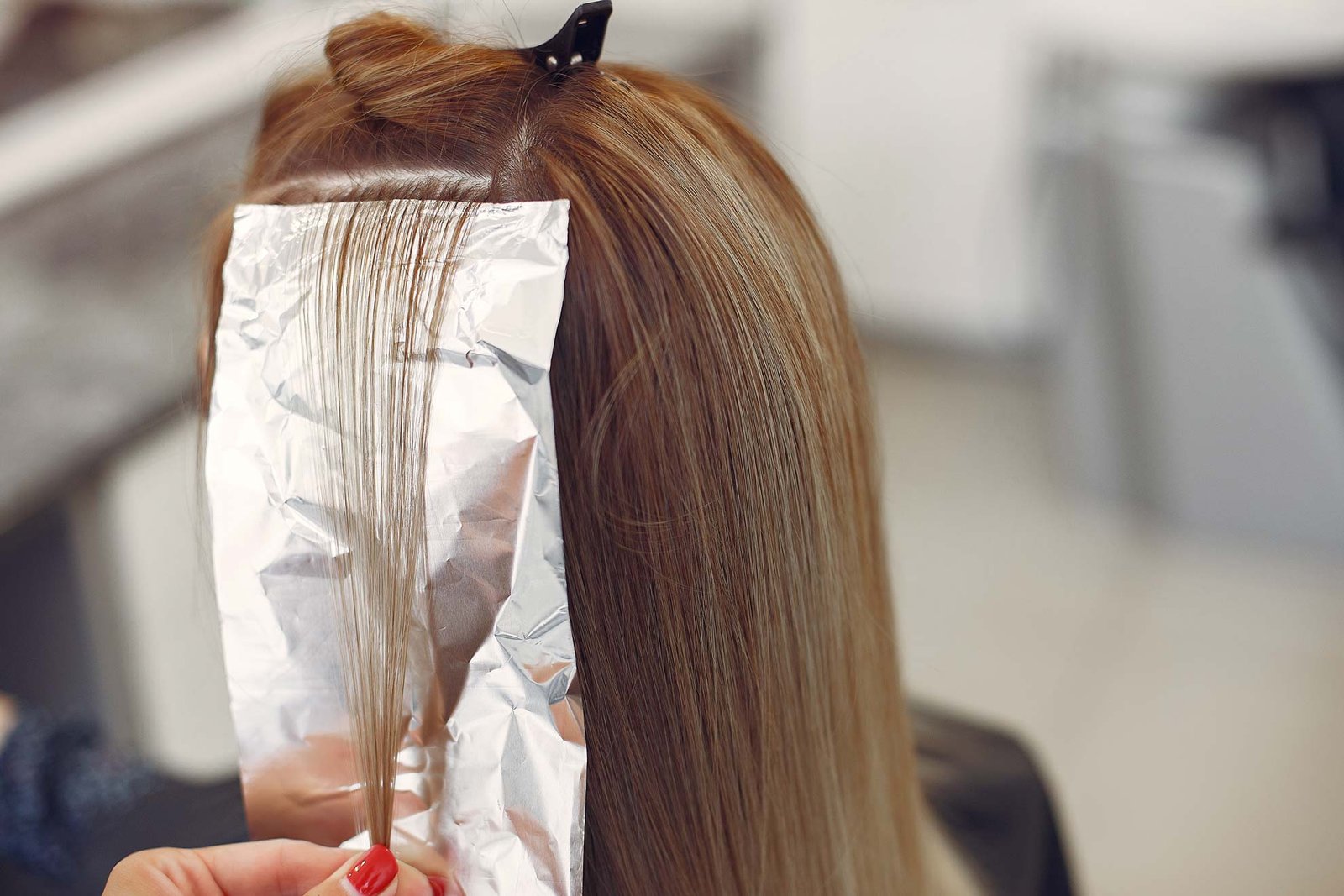 TOP TEN HAIR COLOUR TRENDS FOR 2023
Talking about the 10 top hair colour trends in 2023, no color is ever really out of fashion. That being said there are some colors that become the favorites of top-notch hair colorists, influencers and celebrities.  Here is a list of the trendiest hair colours for 2023 to give you some inspiration. Blonde, brunette, or red; there is a shade that you will adore and it will transform your look for the better. Head to the nearest hair salon near me to get the latest color for your hair.
1. CINNAMON WITH BALAYAGE HIGHLIGHTS
Caramel and auburn balayage highlights are perfect for brunettes who want to experiment with lighter colors. These colors add light and dimension to otherwise flat hair.
2. NORDIC WHITE
The ultra-white hair colour takes platinum blonde to the next level. It is the hottest trend on Instagram these days. This hair color flatters all types of skin tones because it doesn't create a stark contrast against your complexion. The best hair colorist can give this makeover at a professional hair salon.
3. HIGH-CONTRAST HIGHLIGHTS
High-contrast highlights will brighten your face and are quite low-maintenance. You can have high-contrast highlights in any hair color be it red, blonde or brunette at a hair and beauty salon. It works well in any color family.
4. ORCHARD RED
Red is back with a bang. In fact, it's even better with copper and auburn multi-reflective tones. You can achieve this look with a single process if your hair hasn't been colored in the past. However, if your hair has been colored previously, you must get a base color and then balayage to get this look from the best hair colorist at Balmain Hair.
5. BABY BLONDE
Go light without going overboard in the platinum territory. It's time to give baby blonde hair color a try in 2023. Start off with a pale base color and finish off with white highlights at a women's hair salon. It is a refreshing change without being too harsh and it flatters most people.
6. JET BLACK
This color looks amazing when it is shiny, rich and almost blue-black. If your hair is naturally black, viola! Enhance your shine with a clear gloss.
7. MAHOGANY BOURBON HAIR
Unexpectedly brighten up your hair color with depth by adding a rustic mahogany tone. It is an upgrade to the cherry hair color with a hint of purple.
8. SUBTLE TWEED HIGHLIGHTS
This is a rich brown shade with golden balayage highlights. The subtle highlights are evenly distributed. It is a mild contrast that pleases the eyes.
9. BRONDE
This is a low-maintenance combo of blonde and brunette shades. This hair colour has the magical ability to warm up the palest of skin tones in no time and any experienced hairdressing professional will second this.
10. GOLDILOCKS BRASSY BLONDES
This hair color is less honey blonde more towards the Goldilocks side. Embrace the brassiness that appears on hair that has been dyed platinum or blonde. It's the new trend followed by celebs and influencers and can be easily achieved at an affordable hair salon near me.