Beauty
since 1999
Penrith hair salon
At Equal Image Hair Salon, we take pride in providing the best and experienced hairdressers and Hair Salons in Penrith. Our services are easily affordable, making them cost-effective. We offer the best hair services and hair products, which are sure to make your hair looking glamorous. Our extensive range of hair services and treatments include; up-style, treatment, hair colouring, blondes, brunettes, keratin, hair extension and balayage specialized amongst others. Our goal is to promote customer loyalty and trust, as we aim to be your best choice for all your hair-related services and treatments.
Our Penrith hair & beauty salon, besides providing hairdressing services, also offers our clients professional makeup. Why not try something new with your hair and give it a fresh outlook. We understand that the job of keeping your hair in perfect condition is energy and time consuming, which is why you need to leave the job to experienced & trusted hairdressers in Penrith. By employing our services which we guarantee you will not only save money on cost, but you will also get that satisfaction.
Be Happy, Be Relax, Be Gorgeous
New clients receive $20 OFF on their first visit!
With any colour services. T/C Apply
Benefits we provide
• We offer our customers highly skilled personnel with top-notch treatment and hairdressing services
• Our services are cheap and help you save by making less expenditure
• Our staffs are highly trained to provide the best advice to our clients to give them that satisfaction
• We are your best go-to hairdressing service for any momentous occasion or event
• Our hair salon Penrith are available every day of the week to provide you the best hairdressing services.
If you want your hair looking picture-perfect, we are your best choice to fulfilling all your hair needs and demands. We encourage all our customers always to want to relive the experience. We make sure that you never get tired as we improve, upgrade, and always stay updated with the latest hair trends. Our hair treatment is 100% guaranteed to give you the best results, so if your hair has been affected by harsh sun conditions and other factors that have made your hair more of a burden, with our hair products, we can transform and give it that attractive look.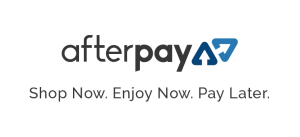 CALL NOW
BOOK NOW
TUES, WED,

9:00 AM - 6:00 PM

THURS, FRI

9:00 AM - 9:00 PM

SATURDAY

9:00 AM - 4:00 PM
TUES, WED

9:00 AM - 6:00 PM

THURS, FRI

9:00 AM - 9:00 PM

SATURDAY

8:00 AM - 5:00 PM
equal image HAIR salon penrith
440A HIGH STREET,
PENRITH NSW 2750