Glamour
Since 1999
Balmain hair salon
Our Boutique Hair Salon in the Balmain Peninsula is not only equipped with the best hairstylist and hairdressers in the Balmain Peninsula, but we also serve as the closest and most efficient Beauty Salon to our customers residing within the vicinity. If you are looking for the best hairstylist, hair salon, or hairdresser near you. We offer the best hair service and treatment ranging from hair colouring, conditioning treatment, balayage/ombre, amongst others, to both genders at the most affordable prices giving our customers the value of their money.
At Equal Image Salon, besides being one of the best Balmain/Rozelle Beauty and Hair Salon, we aim to build a healthy relationship with our customers to earn their trust. We also provide varieties of professional salon hair related products and hair styling products, which gives you the ease of providing your hair with that glamorous look without any difficulty. If you are not getting the satisfaction you want for your hair, then why not employ our services. We are different from other hair and beauty salons as we prioritize our customer's satisfaction. We aim to make sure our clients always come back to relive the experience. We understand the importance of adequately giving your hair that desired treatment.
Be Happy, Be Relax, Be Gorgeous
New clients receive $20 OFF on their first visit!
With any colour services. T/C Apply
• Easy access to the best hair treatment and services
• We provide products and services that are cost-effective and affordable
• We advise our clients on the right hairstyle and treatment to meet their demands
• We serve as your hair service brand for any special occasion.
• We provide you with highly skilled hair hairdressers in Sydney.
We treat all our clients with the softest of touch and give them that respect that they deserve as we strictly abide by the principle that our customers are always right. As a result of this, we work hand in hand with our clients to understand what they desire, and we strive to provide them with their demands. Our team of professionals and experts are well skilled in offering our clients with choices of hairstyles and treatments that would fit our clients. When you employ our services, you can never go wrong as we are your best hairdresser in Balmain for meeting your hair needs.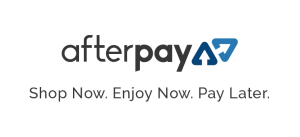 CALL NOW
BOOK NOW
(Includes Complimentary Wash & Blow-Dry)
TUES, WED, FRI

10:00 AM - 5:00PM

THURSDAY

10:00 AM - 7:00 PM

SATURDAY

9:00 AM - 5:00 PM

SUNDAY

TEMPORARILY CLOSED
TUES, WED, FRI

10:00 AM - 5:00PM

THURSDAY

10:00 AM - 7:00 PM

SATURDAY

9:00 AM - 5:00 PM

SUNDAY

TEMPORARILY CLOSED
We also house a variety of Hair Styling Brushes and Professional Salon Only Products Including:
Equal image salon balmain
shop 1, 338-340 Darling st,
balmain NSW 2041